4 Absolutely life-changing self-development YouTube channels that give motivation for women's career, fitness & relationship
*** This post is written by NaNa from lifeupeducationtv.com. You can follow NaNa @lifeupnana_ed***
BillionDollarBabyStory is more than just a brand but a community of powerful women who celebrate and encourage ambition in strong women for any capacity of their lives. We are here to tell you yes to your confidence, yes to your style, yes to your leadership, yes to your dream, yes to your creativity. We are more than just pretty faces and sexy bodies. We are intelligent and capable beings who have lots of creative interesting ideas & dreams. 
We picked four very channels & one video pick ( this was really hard for us to choose just one because all of these people's contents are super high quality, you should check all out anyways) you can watch right away that expand our minds and creativity & show us the possibility of humanity that gives us the motivation to better and grow our selves for ambitious billiondollarbabes.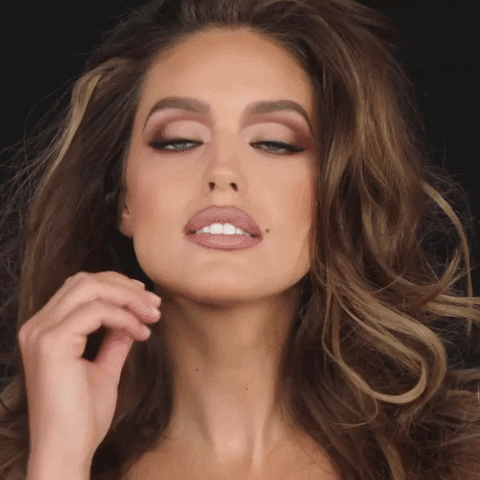 ----------------------4 Absolutely life-changing self-development YouTube channels for that give motivation for women's career, fitness & relationship--------------------
#1. Women Of Impact
Hosted by entrepreneur.com featured businesswoman, Lisa Bilyeu (co-founder of the billion-dollar company Quest Nutrition and President of Impact Theory) this show features women who have overcome incredible hardship to achieve massive success. Our mission is to empower you and all women to recognize that you really can become the hero of your own life. 
Comment as a follower:  Women Of Impact is absolutely our favorite channel of all time. Lisa has a genuine capability in bringing out the best from guest speakers. She is so good at making the women empowering-environment by knowing how and what to ask very thoughtful questions to guests. All the video contents actually contain really amazing values and offer real-life lessons that you can apply to real-life philosophy.  Each episode focuses on a different topic especially things that align with what BillionDollarBabyStory values such as women empowerment, boosting confidence, leadership in women, intelligence in women, etc... Definitely women of impact channel and Lisa is a top woman business influencer who brings the positive & powerful impact for all women's lives in a truly genuine way. 
Video Pick: Why Playing It Safe Is Dangerous | Alex Hudgens on Women of Impact
------------------------------------------------------------------------------------------------
#2. Tony Robbins
Tony Robbins is a catalyst for change and a strategist for success. He creates change in minutes when normally it couldn't be accomplished in years.
Comment as a follower: There is no word that can describe Tony Robbins as well as the word "Giver."  What we LOVE about Tony is he is an absolute giver. He is a master of success psychology in all aspects of life including career, finance, and the relationship you name it! His contents are beyond amazing I say, addictive. I mean this is Tony who Oprah Winfrey calls "Super Human" we are talking about. He really shows that everything starts with psychology. He teaches you how to have the courage to live your life fully and be truly happy.
Video Pick: Interview with Bill Goss - The most unicorn founder in history
------------------------------------------------------------------------------------------------
Welcome to my channel! I'm Tom Bilyeu and my goal with this YouTube channel is to introduce you to the people and ideas that will help you actually execute on your dreams. You will learn how to level up your mindset, develop leadership skills in business and in your personal life, and learn how to live to your full potential. I drop weekly dose of inspiration every Tuesday and Thursday. -On Tuesdays, I have a long-format interview, Impact Theory, with elite entrepreneurs, athletes, and more. -On Thursdays, I release Health Theory, where I interview the top health experts in their respective field and share those findings with you! Educational videos on ways to optimize your health!
Comment as a follower: Impact theory is hosted by the husband of Lisa from Women Of Impact. Tom is an amazing host. The way he introduces the guest at each episode is something It's obvious that he puts a lot of effort into. Just like that, each & every episode of his channel is thought-provoking and high quality. He asks guests questions to bring out practical advice. You can tell that each question for a guest comes from Tom's genuine curiosity. The way he asks guests questions tells us a lot about Tom on how the intellectually curious person he is and how big his willingness to grow as a human being is. He is definitely trustable thoughtful leader.  
Video Pick: If You Can't Ditch Social Media Entirely, Try This Instead | Steve Aoki on Impact Theory
------------------------------------------------------------------------------------------------
4. Marie TV
Named by Oprah as a thought leader for the next generation, Marie Forleo is on a mission to help you succeed in life and in business. Her instant #1 New York Times bestselling book, Everything is Figureoutable, will train your brain to think more creatively and positively in the face of setbacks. Marie is also the host of the award-winning online show, MarieTV. Each episode is designed to help you realize your greatest potential and use your unique talents to change the world. Listed under Inc's 500 fastest growing companies, Marie creates online training programs that serve people all over the world. Her work reaches readers in over 195 countries worldwide, and her online modern business school, B-School, serves over 50,000 entrepreneurs. Marie's been featured in Entrepreneur Magazine, Fast Company, Forbes.com and The New York Times among others. If you want to turn your dream into a profitable reality, you've come to the right place.
Comment as a follower: Strong, confident, independent, powerful, intelligent, curious, ambitious and beautiful are just a handful of words that describe exactly the kind of impressions you get from watching Marie speak at her show. The way she lets the guests speak about their experiences is joyful and fresh in perspective that takes advantage of her ability to come up with personal association and connection with the interviewee.  
Video Pick: Tony Robbins & Marie Forleo: What It Takes To Have an Extraordinary Life


So here was the list of superheroes who contribute to our mental growth and expansion for us. Who is your recommendation? Let us know:) 
*** Written by NaNa from lifeupeducationtv.com. You can follow NaNa @lifeupnana_ed***